AgroCares was present at the SMART FARM Conference organized by our Hungarian partner Csernozjom in the framework of the Bábolna Field Days.
Digital and precision agriculture, smart farms, cooperation between Hungarian and Dutch farmers, increasing productivity and sustainability. These were the main topics on the 31st Farmers Day in Bábolna, where the Netherlands was the Guest of Honour this year. AgroCares was also present at the event together with Hungarian partner Csernozjom. At the official opening of the "Bábolnai Gazdanapok" on 5th September, Ambassador René van Hell mentioned in his speech the importance of a common response to the challenges of agriculture and expressed his wish for intensification of the agricultural cooperation between Hungary and the Netherlands.
SMART FARM conference was organized by Csernozjom and Magyar Mezőgazdaság (the largest agricultural trade journals publisher) in the framework of the Bábolna Field Days. The conference took place on the 6th and 7th of September 2018. The Hungarian Minister of agriculture István Nagy opened the event. The aim of the conference was to demonstrate the most up-to-date high-tech precision management technologies, as well as present site-specific, good agricultural practices and decision-support mechanisms in the different fields of nutrient management and plant protection. You can see a short video about the event here.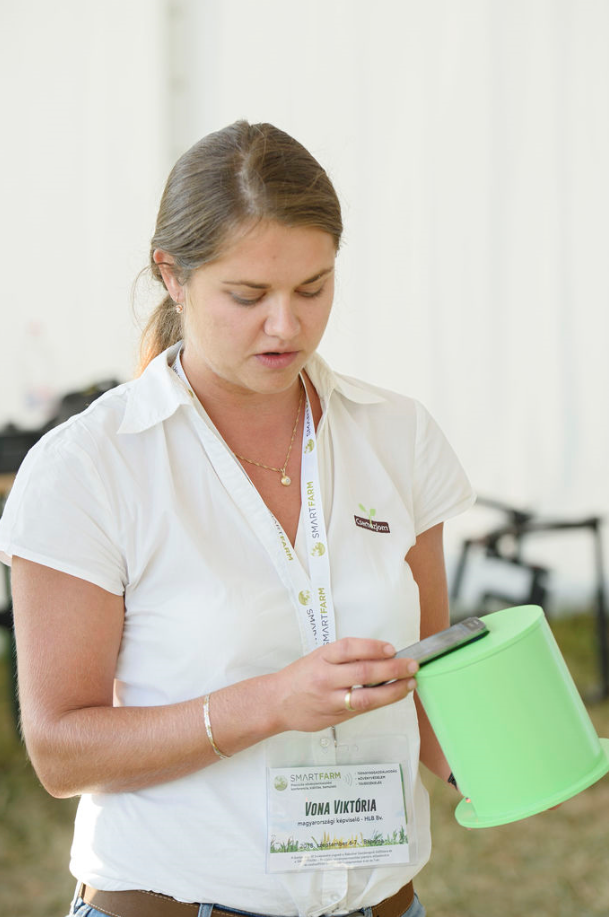 Presentation by Martin Dekker, International Sales Manager at AgroCares
On 6th September, the Embassy of the Netherlands in Hungary organised a Seminar on Digital Agriculture in Bábolna with speakers from the Netherlands including Martin Dekker, International Sales Manager at AgroCares, who gave a presentation about our innovative soil testing technology.
A short film about sustainable agriculture featuring AgroCares was presented during the event. The movie, commissioned by the Embassy of the Kingdom of the Netherlands in Budapest, includes three stories on Dutch-Hungarian cooperation on sustainable agriculture. Watch the video below and learn more about AgroCares Scanner from our Hungarian representative Viktoria Dorka-Vona.
Would you like to learn more about our activities in Hungary? Contact our Hungarian representative at hungary@agrocares.com