Agrosem, one of the participants of our Expert User Group in Ukraine, considers the Scanner as a great tool for precision agriculture.
Agrosem provides innovative agricultural technology on the Ukrainian market. They are part of our expert user group and one of the first Ukrainian users of the Scanner developed by SoilCares (now part of AgroCares). We talked to Javier Pognante, Deputy Director Sales & Marketing at Agrosem, about their first experiences with the Scanner.
Javier Pognante: "The main reason why Agrosem decided to join the expert group is because we have a very innovative spirit. We are one of the most advanced company in precision farming technologies in Ukraine.  We believe that SoilCares is the partner that we need for our soil analysis."
On-the-spot real-time soil analysis
Agrosem particularly appreciates the possibility to do on-the-spot soil analysis and get-real time results. Javier Pognante: "With the help of SoilCares Scanner we expect to make on-site decisions based on the nutrient needs of the soil. Decisions about fertilization programs are usually made not at the time that the agronomist is creating the application. So if we are able to make that decision practically in real time, we can optimize to the maximum the use of fertilizer."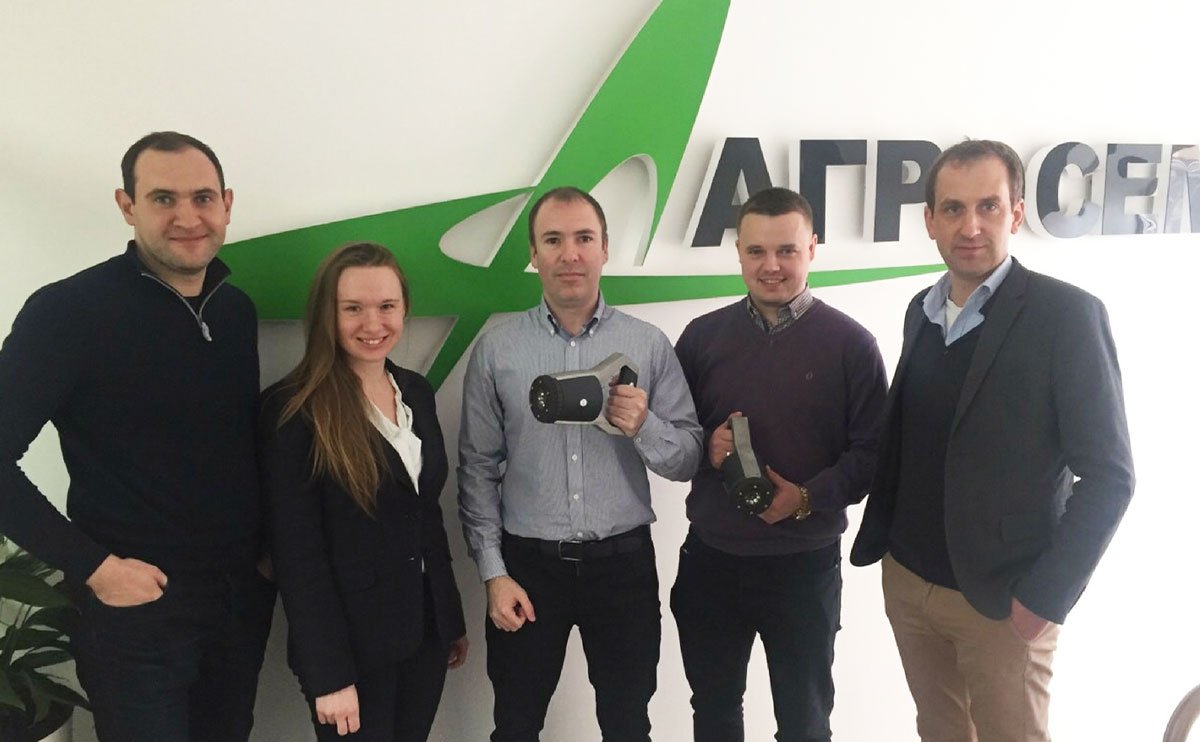 The Scanner – perfect tool for precision farming
Precision farming is a growing trend in Ukraine. Agrosem plans to use the Scanner as a tool for monitoring the soil variations within the field and include it in their ambitious precision agriculture strategy. Javier Pognante: "We are running very ambitious precision farming projects with our strategic partners. A lot of fields are in VRT (Variable Rate Technology) programs and we hope SoilCares Scanner will enable us to take maximum advantage of these projects."
The Scanner users in Ukraine are using the Scanner along with the recently released Nutri Manager Lite app. This app connects with the Scanner and gives an indication of the level of the most important nutrients in the soil: Nitrogen, Phosphorus and Potassium. Using this information, clients are able to optimize the nutrient supply to the crop, which will lead to a better crop growth and high yield. The app can be downloaded in the Google Play Store and is available for all Android devices.
SoilCares Scanner in your country?
SoilCares introduced Scanner packages to the Ukrainian market at the Agro Animal Show in Kiev in February 2018. The Scanner relies on a connection to SoilCares calibration database to accurately determine the soil properties. This database is country specific. Curious if the database and the Scanner are already available in your country? Contact us now!